Our commitments are based
on three fundamental values:
ecology, safety and performance
Ecological chemistry
For more than 30 years, Guard Industrie has been committed to integrate environmental protection into the design of its products for the safety of our clients and their projects.
The majority of the products we formulate are therefore:
Waterborne: ingredients solubilised in water (not in solvents) or in biosolvents.
Easily biodegradable (according to OECD standards): tested by the SGS and 6-tmic* laboratories
With low VOC (Volatile Organic Compounds) content: tested by the Eurofins laboratory.
* Tests carried out on the best-selling protection products
To support our eco-design initiative, we also carry out life cycle analyses and environmental assessments to offer our customers ever more eco-friendly products with the smallest possible environmental footprint.
Our products are certified under the international environmental standard LEED standard, the international equivalent of French HQE (Haute Qualité Environnementale). LEED (Leadership in Energy and Environmental Design) is an ecological certification for buildings which started in the United States in 2000 and founded by the US Green Building Council®. LEED projects are certified or currently in the process of being certified in over 165 countries and territories.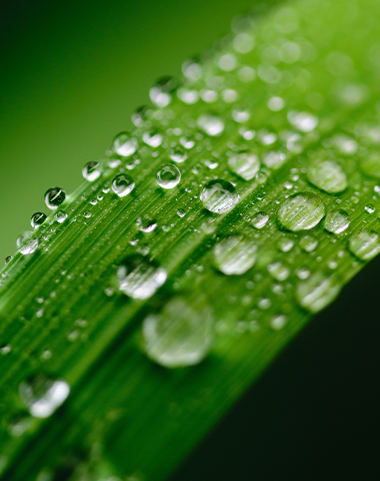 Safe chemistry
Our job is to select the best raw materials to assemble, pair and mix them to produce the most innovative, high-performance and safe chemical products for our clients.
We use mostly French or European chemicals by working directly with the best chemical ingredient manufacturers.
We select our raw materials according to strict standards and criteria. Each of our products is then tested by a strict quality test before it is launched on the market.
We respect the regulations of countries in which our products are sold and try to be a step ahead of these safety standards. Thus, we use the safest and most environmentally respectful ingredients for materials and clients at all levels: active ingredients, wetting agents, coalescents, and even preservatives.
Most of our protection products are certified for food contact and the majority of our cleaning products comply with food safety standards.
Furthermore, we go far beyond the latest European and French safety legislation: Reach, Biocides Directive, UFI declarations, as well as declarations of all our formulas to the Poison Control Centres.
A question about the composition of our products? Ask our team.